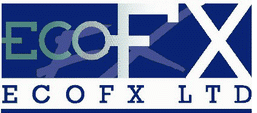 Do you love working in the Outdoors?
As a result of new contract opportunities, EcoFX is now looking for Field Officers to work in the Taumarunui, Raglan-Huntly-Ngaruawahia and Otorohanga Areas.
EcoFX Ltd is a leading company in the Pest Control industry in New Zealand, specialising in animal pest control for Conservation, Environmental, Ecological and Tb purposes for over 20 years.
EcoFX is located in Otorohanga and operates throughout the greater Waikato Region, King Country and Central North Island area.   
This is a unique position that on a daily basis sees you working in a wide range of landscapes, terrain and habitat types over varied locations.
The applicants should have the following attributes:
Love to work in the Outdoors
Be passionate about protecting and making a difference to New Zealand's environment
Be honest, with a strong work ethic and able to do a decent days work
Ability to work with minimal supervision and be self motivated
A strong commitment to Health and Safety
Be able to work in a small team environment with a positive attitude
Have a good understanding of the rural and farming community
Have a high level of physical fitness and good practical skills
The ability to stay away from home when required
Be familiar in use of electronic devices such as a GPS and smart phones
Hold a current drivers licence
Have no recent criminal convictions that may prevent you from obtaining a Controlled Substance Licence (Toxins)
Have New Zealand residency or a valid NZ work permit.
Additional Desirable Attributes
Have previous experience in pest control or biosecurity work
Training Qualifications for Quad Bikes, LUV, Motorcycles and First Aid
Hold a current Controlled Substances Licence for toxins
4WD driving experience
Hold a current firearms licence.
Have a science, ecology or environmental tertiary qualification
While it would be preferable that the applicants have had prior experience in the Pest Control industry this is not essential. EcoFX is a progressive company that will provide you with all the training, supervision, tools, and equipment to assist you with your career with EcoFX.
As part of the application process successful applicants will be required to undergo a pre-employment drug and alcohol test.
Normal hours of work are 6:30 am – 4:00pm, Monday to Friday with the need to work the odd weekend if required.
Please contact EcoFX 07 8738130 or email admin@ecofx.co.nz to request an application pack or if you would like further information on this position.